Product Features
Containing sodium hyaluronate. Evenly distribution on the ocular surface with long-lasting effect. Single daily dose with enhanced safety and convenience.
Indications
For external ocular infections including bacterial conjunctivitis, keratitis, keratohelcosis, dacryocystitis, or postoperative infection, etc.
Dosage
Drop into eyelid with 1-2 drops, 3-5 times daily, or follow the doctor's advice.
Please click on the instructions above, read the instruction carefully and use it under the guidance of your physician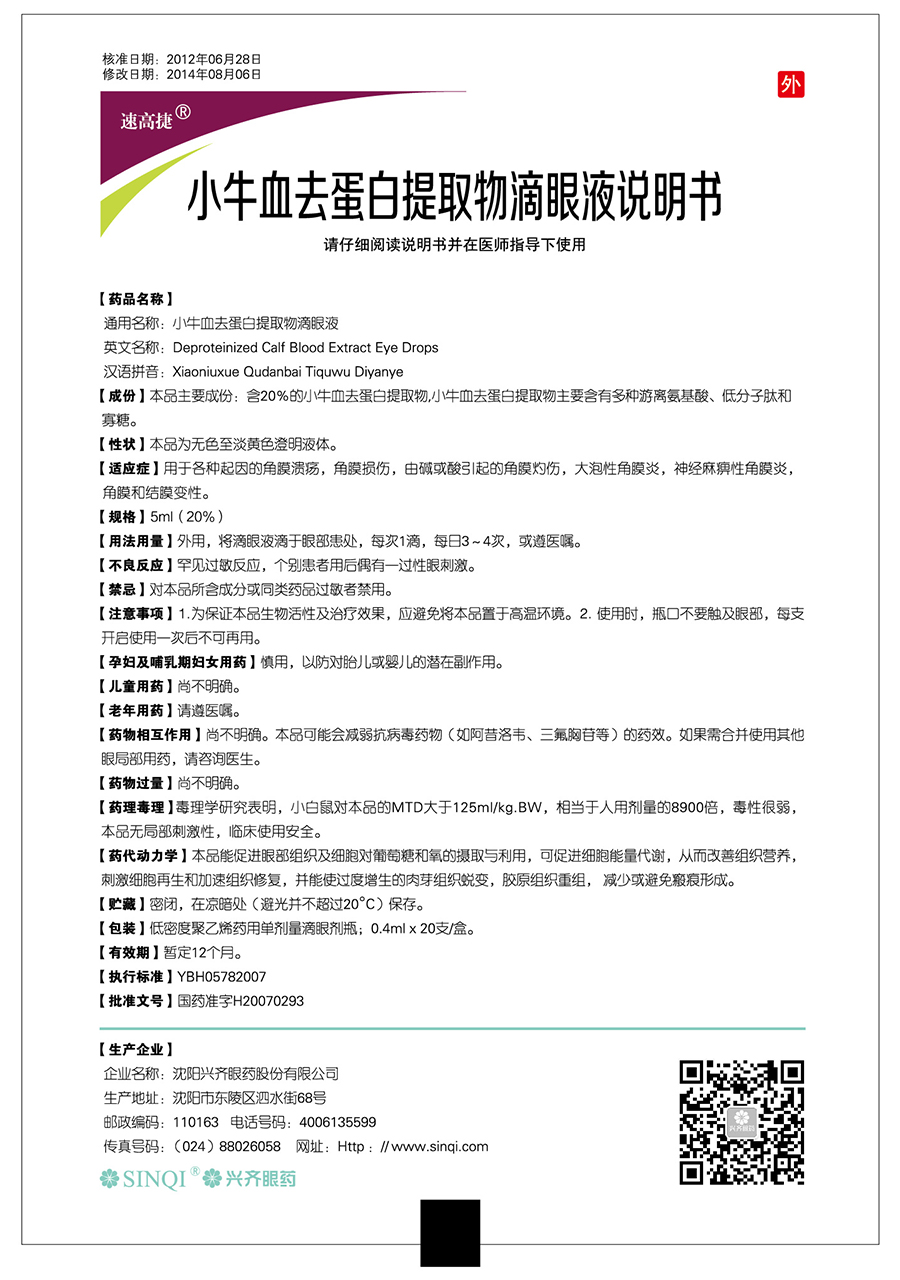 关闭